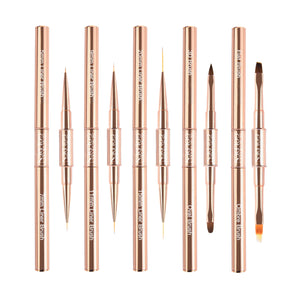 Want long natural nails?
Patience, dedication, and care are a few keys to witnessing the beautiful results of long natural nails.

Check out our How to Grow Your Nails E-Book.

Purchase our guide to learn our top tips for growing long and strong healthy nails!
Buy Now
Danita R.
"I've had more compliments on my nails than EVER!!! I'm totally ready for another set!"
Falen R.
"Beautifully Golden is phenomenal! So excited for my first set of reusable nails."
Majesty A.
"Listen!! These nails are AMAZING! Looks like I got them professionally done. I luv them!!"